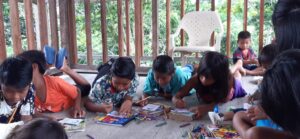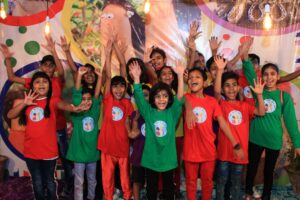 Epena children in Colombia                                                          PAK7 launch of Deditos in Urdu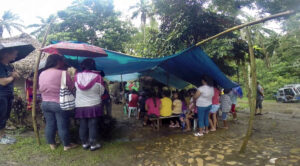 Mayan boy in Guatemala                                                  Viewing Deditos in the Philippines
EMDC webinar on what Deditos offers your project, Wednesday, 19 of October
Everything was geared for adults
Children need to know God from the time they are small, but it can be hard to share Bible stories with them in a way that is captivating AND true to Scripture.
Children need to know that God is not just any god, but the God of the Bible; the God of Abraham, Isaac, and Jacob. He loves them so much that he gave his Son Jesus to save them from their sins. And he desires to see them flourish and grow.
Children need to have a personal encounter with Jesus Christ.
Twenty years ago at Viña, the Guatemalan staff asked themselves, "Why aren't we making anything for children?"
Their vision was to create biblical resources in audio and video formats for the Mayan people. But everything they were doing was geared towards adults.
An idea was born to create Bible story videos, using miniature sets and local actors, creating a series of videos that make the Bible come alive for kids using the fresh, interesting format of fingers as actors. Each dramatic episode has been carefully crafted to communicate the heart of the biblical message—not moralizing, adding to, or dumbing down the Scriptures, but authentically conveying the realities of human weakness in each Bible story and how God is the ultimate hero.
We started making the videos for our own people, but when the world started beating a path to our door, we quickly realized the potential for dubbing and sharing them in different languages.
Read More »Deditos (Children fascinated and filled with hope as they come into contact with God's Word.)